Horsebox Paddocks and Lunge Rings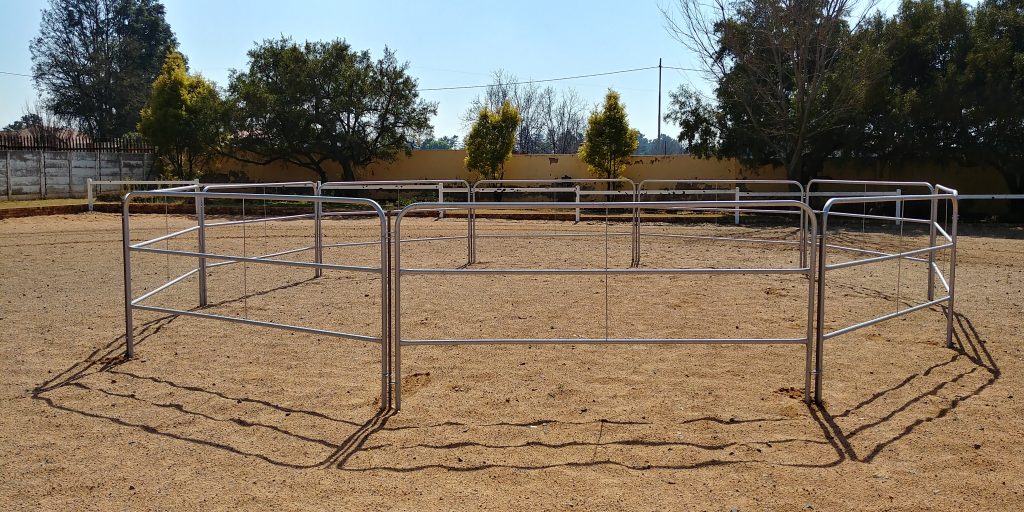 Portable Paddocks and Lunge Rings.
Sed sit amet nisl neque. Curabitur a mi porta tortor pretium tincidunt. Donec eget faucibus metus, ac condimentum dui. In interdum augue a diam facilisis, non dignissim libero tincidunt. Pellentesque dapibus diam ut arcu sodales, eu egestas justo volutpat. Pellentesque congue dictum eleifend. In hac habitasse platea dictumst. Sed ipsum ipsum, lobortis nec volutpat a, aliquam ac turpis. Sed luctus nisi ligula, id feugiat justo lobortis ac. Interdum et malesuada fames ac ante ipsum primis in faucibus.
Horsebox Paddocks
| | | | | | |
| --- | --- | --- | --- | --- | --- |
| Product Code | Product Size | Product Name | Frame Ø | Horisontal Ø | LOCK |
| HBP2015CH | 2000X1500 | CHAIN AND HOOK | 25X2 | 19×1.6 | CHAIN AND HOOK |
| HBP2015PH | 2000X1500 | PIN AND HOLE | 25X2 | 19×1.6 | PAIN AND HOLE |
Heavy Duty Paddocks
Standard Specifications:
1x 34mmx2mm Pin Per Panel
All gates are dipped in Aluminium Bituminous Paint
All bending and welding done professionally to ensure great quality and durability
We offer the manufacturing of products according to your specifications on request
| | | | | | |
| --- | --- | --- | --- | --- | --- |
| Product Code | Product Size | Product Name | Frame Ø | Horisontal Ø | Roundbar |
| HP315 | 3000X1500 | PADDOCK SECTION | 38X2 | 34X1.6 | 8mm |
Lunge Ring Specials
| | | | | | |
| --- | --- | --- | --- | --- | --- |
| Product Code | Product Size | Product Name | Frame Ø | Horisontal Ø | Roundbar |
| HPL15 | 16 X 3000X1500 PADDOCK SECTIONS | LUNGE RING | 38X2 | 34X1.6 | 8mm |
| HPL20 | 21 X 3000X1500 PADDOCK SECTIONS | LUNGE RING | 38X2 | 34X1.6 | 8mm |
| HPL30 | 32 X 3000X1500 PADDOCK SECTIONS | LUNGE RING | 38X2 | 34X1.6 | 8mm |